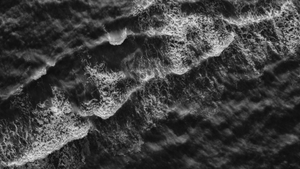 About Us
Primordial Sound Archives LLC (PSA) is an African-American female-owned and operated music production company and record label dedicated to producing unique and high-quality sound. Chief producer, engineer, and founder Treneti pulls inspiration from the rhythms and melodies found in nature and the cosmos. This connectivity to the spirit of the Creation greatly informs her practices in audio production and composition. Ushering in the age of regenerative arts, PSA believes in creating a holistic environment that promotes deep listening in the client intake process and regular communication during the production process to ensure that our clients are satisfied with the final product they receive. 

We specialize in:
Custom Composition for Film/video, dance choreography & theater
Music Production for vocalists includes instrumental track creation, vocal tracking, and final mixing and mastering
Audio Editing & Sound Design for film, podcasts, and web series
Mixing and Mastering for music artists
Educational Services
"My mission is to be a bridge of education and empowerment for other passionate Beings to step into home music production with holistic and gentle guidance that is effective for intuitively intelligent minds. I seek only to make your journey faster and easier than mine." Treneti
Momentum Music Production Mentorship is a one-on-one educational service facilitated by Treneti. In this container you will receive:
Official Educational Discount on all Albeton Products

Bi-weekly Virtual Learning Sessions to develop skills within all the aspects of Music Production: 

Songwriting 

Authentic vocalization (if you use your voice)

Home Studio Set up and digital audio workstation training

Independent Music Business

Guidance on proper recording and mixing techniques 

Access to our trusted mastering engineer and remote and in-person studio connection
*Students under the age of 18 may apply with parental consent*
TESTIMONALS
See what our clients have to say about our services!
For Embodied Testimonials, Check out our Clients on Instagram & Spotify!